COVID-19 - Reopening Schools Information
Dear Parents and Community Members: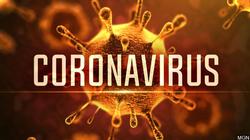 The purpose of this landing page is to share with staff, students, and parents the strategies the Onondaga Central School District is using to open schools and provide a safe, consistent learning environment in a COVID-19 world. We are dedicated to ensuring our children are getting the best education we can deliver in the current conditions, keeping health and safety considerations at the forefront. OCS will work with OCS staff, the Board of Education, and state and county health authorities to identify a strategy that is consistent with New York State Education Department (SED), New York State Department of Health (DOH), and the Center for Disease Control (CDC) guidelines. To the best of our ability, we will adopt a strategy that provides a consistent approach for learning taking into account the learner's development stages.

NEW- COVID-19 Testing Procedures: Testing will take place daily at schools in the AM as a drive-up/walk-up with the school nurse at each building. Please call the school building nurse before coming in for testing.
Rockwell ES Patty Cormier: pcormier@onondagacsd.org or at 315-552-5072
Wheeler ES Lindsey Yonko: lyonko@onondagacsd.org or 315-552-5052
Jr/Sr High School Deb Rohe: drohe@onondagacsd.org or 315-552-5026
To participate in the COVID-19 Testing Program: You must first create student profiles at: https://app.clarifi-covid-19.com/ (Note: You can register multiple student profiles under each account. Once you register your child/children, you do not need to register them again.
Once all samples have been collected for the day, we will send them off to Quadrant's lab to be analyzed. Results will be returned within 24-48 hours and will be available for you to view by logging back into your account https://app.clarifi-covid-19.co

If you have any questions, please feel free to reach out to us by email or phone call.

Sincerely,
Rob Price, Superintendent