COVID - 19 - Information
Dear Parents and Community Members: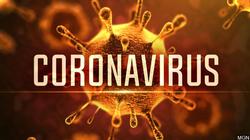 The purpose of this landing page is to share with staff, students, and parents the strategies the Onondaga Central School District is using to open schools and provide a safe, consistent learning environment in a COVID-19 world. We are dedicated to ensuring our children are getting the best education we can deliver in the current conditions, keeping health and safety considerations at the forefront. OCS will work with OCS staff, the Board of Education, and state and county health authorities to identify a strategy that is consistent with New York State Education Department (SED), New York State Department of Health (DOH), and the Center for Disease Control (CDC) guidelines. To the best of our ability, we will adopt a strategy that provides a consistent approach for learning taking into account the learner's development stages.
Thank you for your time and consideration. If you have any questions, please feel free to reach out to us by email or phone call.
Sincerely,
School Nurses and
Rob Price,
Superintendent of Schools