COVID-19 - Reopening Schools Information
Dear Parents and Community Members: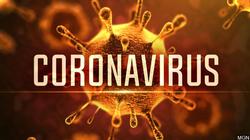 The purpose of this landing page is to share with staff, students, and parents the strategies the Onondaga Central School District is using to reopen schools and provide a safe, consistent learning environment in a COVID-19 world. We are dedicated to ensuring our children are getting the best education we can deliver in the current conditions, keeping health and safety considerations at the forefront, and changes in the delivery of learning. The plan lays out three different approaches to instructional delivery: All students in the school; in person, an alternating schedule where students would attend on-site part-time; hybrid and distance learning/remote part-time, and all instruction occurring distance learning/remotely at home.
OCS will work with OCS staff, the Board of Education, and state and county health authorities to identify a strategy that is consistent with New York State Education Department (SED), New York State Department of Health (DOH), and the Center for Disease Control (CDC) guidelines. For some students, this may mean learning remotely. For others, it will mean being in school. To the best of our ability, we will adopt a strategy that provides a consistent approach for learning taking into account the learner's development stages. It will be important to have consistency in the multiple approaches so that educators can plan instruction, students have continuity in their learning, and parents can plan personal and professional needs. Whether on-site or remote, the curriculum will focus on NYS Learning Standards and assessments that provide feedback to students on their learning. We will be providing direct instruction (in person, virtual and live streaming daily), taking attendance daily Prek-12 and period by period grades 7-12. A portion of the students will be determined by participation and be a significant part of their overall earned grade. These consistent approaches to instruction, whether in class or remote, support continuity of learning throughout the year and OCS follows the NYS Education Learning Standards, and hours of school attendance. This will be a year of new and unique, similar, and different from the spring. It will take a considerable amount of teamwork as we navigate a fluid landscape throughout the school year. These plans provide a roadmap on what to expect, and we hope to help all of us be better prepared to adjust our personal lives based on dynamic conditions.
Sincerely,
Rob Price, Superintendent