Next >> Viewing 1 - 20 of 23 stories
Congratulations OCS Track:

Congratulations to Natalie Price on winning the Class B2 Championship in the 3000-meter event. Congratulations to all of our Spring Track Athletes on an amazing season.
Congratulations Onondaga/Westhill Tennis Team:

Congratulations to the Onondaga/Westhill Tennis team for finishing 5th in Class B and Sophia Featherstone for finishing 2nd in doubles. Congratulations to all of our Spring Athletes.
Onondaga Central Honors 1,000 Point Scorers:

Onondaga Central is proud to honor past and present 1,000 point scorers. Macey DeOrdio , along with Avi Baker both reached this milestone this year. Former OCS star-athlete, Latavius Murray, was also in attendance. Please see the full story which was published on 9News Local Sports: 1,000 Point Scorers CONGRATULATIONS AND FANTASTIC JOB!
Officer Darren McLaughlin, School Resource Officer:

Hello, my name is Officer Darren McLaughlin. I am the School Resource Officer assigned to Rockwell and Wheeler. I was born locally and grew up in Nedrow. I am a lifelong resident of the Onondaga Central School District. My wife and I attended/graduated from Onondaga as did two of our children. Our youngest still attends school here at Onondaga. After graduation, I enlisted in the U.S. Air Force. Following my enlistment, I returned to the OCS community to begin raising my family. At the end of 2019, I retired from the Onondaga County Sheriff's Office after 22 years of law enforcement. In my final 12+ years, I was assigned to the Criminal Investigations Division as a Crime Scene Investigator. I am relatively new to the School Resource Officer world, however, ...
Parent & Student Google Help:

The Model Schools Team at OCM BOCES had provided us with a website to help students and parents navigate the key features that we use in our distance learning and in-person classrooms. This webpage has a number of videos that will introduce you to these different resources and help get you started. Hopefully, you can find something new to explore! Click on this link: Google Help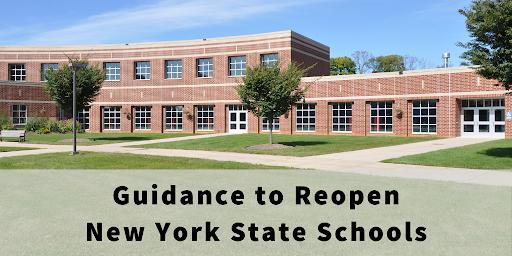 COVID-19 - Reopening Schools Information:

Dear Parents and Community Members: The purpose of this landing page is to share with staff, students, and parents the strategies the Onondaga Central School District is using to reopen schools and provide a safe, consistent learning environment in a COVID-19 world. We are dedicated to ensuring our children are getting the best education we can deliver in the current conditions, keeping health and safety considerations at the forefront, and changes in the delivery of learning. The plan lays out three different approaches to instructional delivery: All students in the school; in person, an alternating schedule where students would attend on-site part-time; hybrid and distance learning/remote part-time, and all instruction occurring distance learning/remotely at home. ...
Virtual Tour for Incoming 7th Graders:

We wanted to share the link below for our incoming 7th graders. We welcome you to take a virtual tour of the Jr/Sr High School: Virtual Tour of Jr-Sr High School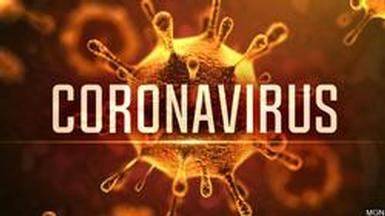 Health & Counseling Information:

To Our OCS Community: We understand that the constant changes in the COVID-19 virus can be both overwhelming and even scary. As a tight-knit community, it is important that we stay connected through these tough times. Our counseling and nursing staff are here to support all the OCS families. Message from OCS Nursing Staff Mental Health Resources Talking to Our Children About COVID-19
Coronavirus Information:

Dear OCS School Community: It is important that we continue to follow recommendations to minimize the spread of all respiratory viruses, including 2019-nCoV. Please make sure you share the following reminders from the NYS Department of Health with your children and family members: Wash your hands often with soap and water for at least 20 seconds. If soap and water are not available, use an alcohol-based hand sanitizer. Here is some additional information from the CDC on proper handwashing procedures: https://www.cdc.gov/handwashing/when-how-handwashing.html Avoid touching your eyes, nose, and mouth with unwashed hands. Avoid close contact with people who are sick. Stay home when you are sick. ...
2021-2022 Budget Vote Election Results:

Dear OCS Community, We would like to take this opportunity to thank you for taking time out of your busy schedule to vote on the 2021-2022 school budget. We are pleased to inform you that the budget passed. The results are as follows: PROPOSITION. YES NO 1. BUDGET 271 58 2. BUSES 275 53 3. Onondaga Library 256 66 Additionally, we are very happy to report that Michael Kobasa and Noelle Relles have been elected to another three-year term to serve as board members for our community. The results are as follows: Michael Kobasa 223 Noelle ...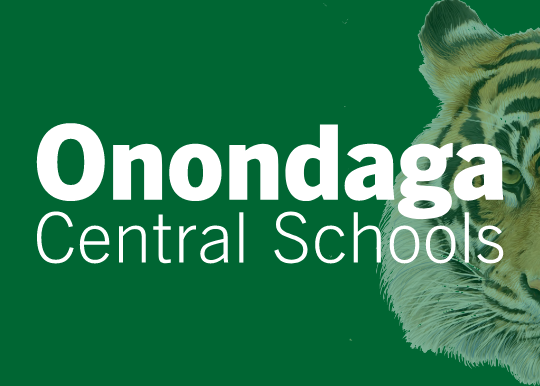 Continuity Of Learning During COVID-19:

The New York State Education Department (NYSED), Office of Special Education is sharing the following resources available on the OSEP IDEAs That Work website . The IDEAs That Work website is funded by the U.S. Department of Education (USDE), Office of Special Education Programs (OSEP); however, the views expressed therein do not necessarily represent the positions or policies of USDE. This information is provided for informational purposes only and does not constitute NYSED endorsement of the website or other sources posted on that site. Please be aware that websites listed may change. The information provided is true and complete to the best of our knowledge. The OSEP IDEAs That Work Continuity of Learning During COVID-19 ...
Next >> Viewing 1 - 20 of 23 stories