Viewing 1 - 18 of 18 stories
Recognizing The National Honor Society & National Junior Honor Society:

Dear Community, Due to the circumstances this school year, we were unfortunately not able to have the traditional and special induction ceremony for the National Honor and National Junior Honor Society that we always do. Mrs. Brown and Mrs. Bort were still able to follow through with the induction process and hand out Congratulation letters along with the certificates to the students who were inducted into the NHS and the NJHS this year, just in a different way. Letters and certificates were sent home in the mail and a virtual ceremony was created to honor those members being inducted. We are very proud of each of these new inductees and hope to personally congratulate each of you when we see you in the fall! NHS & NHJS 2020 Video ...
Virtual Tour for Incoming 7th Graders:

We wanted to share the link below for our incoming 7th graders. We welcome you to take a virtual tour of the Jr/Sr High School: Virtual Tour of Jr-Sr High School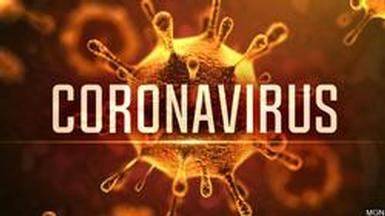 Health & Counseling Information:

To Our OCS Community: We understand that the constant changes in the COVID-19 virus can be both overwhelming and even scary. As a tight-knit community, it is important that we stay connected through these tough times. Our counseling and nursing staff are here to support all the OCS families. Message from OCS Nursing Staff Mental Health Resources Talking to Our Children About COVID-19
Coronavirus Information:

Dear OCS School Community: It is important that we continue to follow recommendations to minimize the spread of all respiratory viruses, including 2019-nCoV. Please make sure you share the following reminders from the NYS Department of Health with your children and family members: Wash your hands often with soap and water for at least 20 seconds. If soap and water are not available, use an alcohol-based hand sanitizer. Here is some additional information from the CDC on proper handwashing procedures: https://www.cdc.gov/handwashing/when-how-handwashing.html Avoid touching your eyes, nose, and mouth with unwashed hands. Avoid close contact with people who are sick. Stay home when you are sick. ...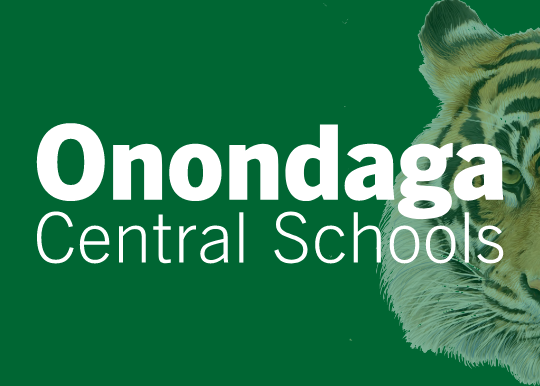 Continuity Of Learning During COVID-19:

The New York State Education Department (NYSED), Office of Special Education is sharing the following resources available on the OSEP IDEAs That Work website . The IDEAs That Work website is funded by the U.S. Department of Education (USDE), Office of Special Education Programs (OSEP); however, the views expressed therein do not necessarily represent the positions or policies of USDE. This information is provided for informational purposes only and does not constitute NYSED endorsement of the website or other sources posted on that site. Please be aware that websites listed may change. The information provided is true and complete to the best of our knowledge. The OSEP IDEAs That Work Continuity of Learning During COVID-19 ...
Share The Love - A Video from Onondaga Art Students:

Hello everyone! Our Art students in 7th grade, 8th grade, and Studio Art have worked together to make a video for the community! Our Onondaga Art students were encouraged to make a heart out of whatever materials they wanted to use, and then filmed themselves passing the heart through the camera frame. The idea is that they're passing the hearts to each other to "share the love" with the community during this time of distance learning. We're sending our love out to all students, parents, educators, and the rest of the Onondaga community. All hearts were created by Mrs. Ryan's 7th Grade Art students and Mrs. Passetti's 8th Grade Art and Studio Art students. A special thanks goes out to Libby Beaty and her students at Seoul Foreign School who started ...
OCS Virtual Choir - Let The Sun Shine In:

Hello friends! We hope everyone is doing well! We wanted to share with you the amazing work that the chorus kids have put in over the last few weeks. They were tasked with recording themselves singing their part to one of our songs and they did such a great job. Please enjoy!
OCS Alumni:

A few OCS alumni stop by school and left an inspiring message for all of us. #Tradition Never Graduates #Tiger Pride!!!
Memory Project 2020:

The artwork that Mrs. Passetti's students created for the Memory Project this year is now available to view online! You can find their portraits, as well as a video of the artwork being delivered to Nigeria, right here on her classroom website: https://sites.google.com/a/ocs.cnyric.org/mrs-passetti/memory-project-2020
Rockwell Parade 2020:

It was a beautiful day as staff went on a parade through the OCS community. It was GREAT to see all the smiling faces!
Onondaga Arts:

Onondaga Art Students and the National Park Foundation During the quarantine, our Onondaga Art students have had a unique art sharing experience! Mrs. Passetti had contacted the National Parks Foundation through Twitter (@GoParks on Twitter) asking if they would ever be interested in doing a student art show. She talked about the National Parks poster designs that her Advanced Studio students had completed but not yet had a chance to display because of going into distance learning. The conversation led to the National Parks Foundation having their first ever social media art show! Anyone from the public who wanted to participate in the art show was invited to share their National Parks inspired art using the hashtag #FindYourPark. Mrs. Passetti shared all of the amazing ...
HELLO Seniors!!!:

Hello everyone! We would like to take a moment to share this video of our seniors! It is nice to see these faces! Please take care everyone! Be safe and stay TIGER strong!
Positivity Project Message to the Community:

Hello OCS Community, Just a few months ago, we were not so deeply involved with a pandemic and today we are about 39 days into social distancing. Predictions may have been shared, but who knew the true effects on personal and professional lives the pandemic would have on all of us. We are living this and, potentially, we will all know someone that was infected or affected by the pandemic. We would like to share a Positivity Project message with you, saying hello, we miss you and encourage you to remain strong. Keep a positive mental attitude (PMA) as it is important to remember and find that PMA daily. Please be strong, well, and stay safe. Sincerely, OCS Leadership and Positivity Project Committee ...
NYS Education Dept. Announcements:

New York State Education Department announced the cancellation of the June 2020 administration of Regents Exams and released guidance on modifications to requirements for students to graduate and earn their high school diplomas, credentials and endorsements . Available to the parents, students and educators are accompanying frequently asked questions document , which will be updated regularly. If you have questions, please don't hesitate to reach out to your child's guidance counselor by email Mr. Ciereck or Mrs. Sawyer to answers questions.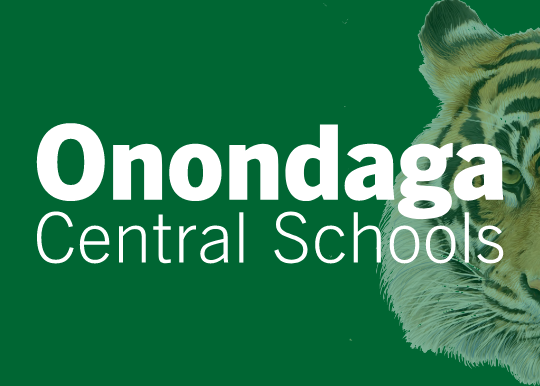 Celebrating Our Seniors - Class of 2020:

Hello Class of 2020! We hope you are doing well! We thought it would be nice to share this video as part of our "100 Days Until Graduation" celebration. We miss our Seniors! Stay safe!
Parent/Community Information & Resources:

The Onondaga Central School District has developed this specific information page for Parents/Guardians and Community Members in an effort to share information as quickly as possible in regard to COVID-19, our distance learning programs, and how we can help and support our community. Please continue to follow the recommendations below to minimize the spread of all respiratory viruses, including COVID-19. Please share the following important reminders from the NYS Department of Health with your children and family members: Wash your hands often with soap and water for at least 20 seconds. Use an alcohol- based hand sanitizer that contains at least 60% alcohol if soap and water are not available. Avoid touching your eyes, nose, and mouth with unwashed hands. Avoid ...
Viewing 1 - 18 of 18 stories