Viewing 1 - 13 of 13 stories
Class of 2021: Lunch-A-Palooza:

Greetings! Mr. Dolloff put together just one of many Senior Class videos that you will see this year. This was from Lunch-a-Palooza. Enjoy!!!! https://youtu.be/Asg9SdCMOxw
Registration For Fall Sports:

Welcome Back Tigers! As we return to in school learning, we are presented with familiar opportunities and new challenges. Some of the greatest challenges come with school sports. Registration is currently open on Family ID for all Fall sports. Our offerings will depend first on a vote across Section III regarding which sports can be offered safely and meaningfully, and second on our enrollment in each sport at each level. As we wait for a final decision, you may sign up for sports now on the school website under Departments / Athletics / Register Now. Learners who are 100% virtual and hybrid learners are both eligible to participate. Registrations can be transferred to other sports if some are not offered. Please contact the Athletic Department at (315-552-5022) with ...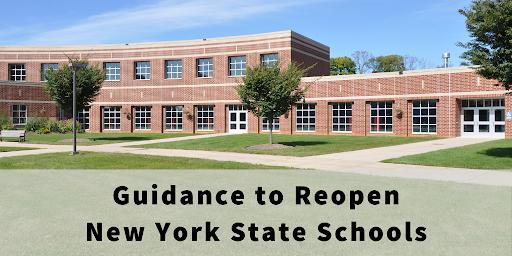 COVID-19 - Reopening Schools Information:

Dear Parents and Community Members: The purpose of this document is to share with staff, students, and parents the strategies the Onondaga Central School District is using to reopen schools and provide a safe, consistent learning environment in a COVID-19 world. We are dedicated to ensuring our children are getting the best education we can deliver in the current conditions, keeping health and safety considerations at the forefront, and changes in the delivery of learning. The plan lays out three different approaches to instructional delivery: All students in the school; in person, an alternating schedule where students would attend on-site part-time; hybrid and distance learning/remote part-time, and all instruction occurring distance learning/remotely at home. OCS will ...
Virtual Tour for Incoming 7th Graders:

We wanted to share the link below for our incoming 7th graders. We welcome you to take a virtual tour of the Jr/Sr High School: Virtual Tour of Jr-Sr High School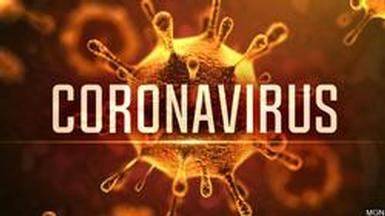 Health & Counseling Information:

To Our OCS Community: We understand that the constant changes in the COVID-19 virus can be both overwhelming and even scary. As a tight-knit community, it is important that we stay connected through these tough times. Our counseling and nursing staff are here to support all the OCS families. Message from OCS Nursing Staff Mental Health Resources Talking to Our Children About COVID-19
Coronavirus Information:

Dear OCS School Community: It is important that we continue to follow recommendations to minimize the spread of all respiratory viruses, including 2019-nCoV. Please make sure you share the following reminders from the NYS Department of Health with your children and family members: Wash your hands often with soap and water for at least 20 seconds. If soap and water are not available, use an alcohol-based hand sanitizer. Here is some additional information from the CDC on proper handwashing procedures: https://www.cdc.gov/handwashing/when-how-handwashing.html Avoid touching your eyes, nose, and mouth with unwashed hands. Avoid close contact with people who are sick. Stay home when you are sick. ...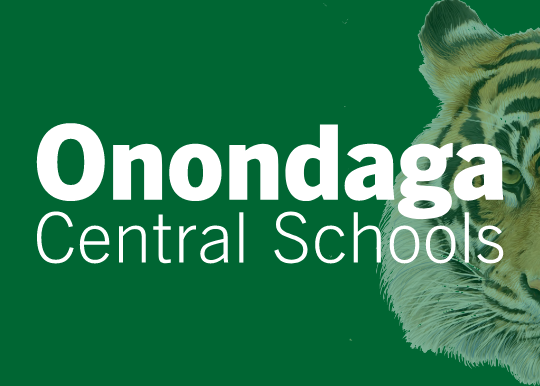 Continuity Of Learning During COVID-19:

The New York State Education Department (NYSED), Office of Special Education is sharing the following resources available on the OSEP IDEAs That Work website . The IDEAs That Work website is funded by the U.S. Department of Education (USDE), Office of Special Education Programs (OSEP); however, the views expressed therein do not necessarily represent the positions or policies of USDE. This information is provided for informational purposes only and does not constitute NYSED endorsement of the website or other sources posted on that site. Please be aware that websites listed may change. The information provided is true and complete to the best of our knowledge. The OSEP IDEAs That Work Continuity of Learning During COVID-19 ...
Memory Project 2020:

The artwork that Mrs. Passetti's students created for the Memory Project this year is now available to view online! You can find their portraits, as well as a video of the artwork being delivered to Nigeria, right here on her classroom website: https://sites.google.com/a/ocs.cnyric.org/mrs-passetti/memory-project-2020
Positivity Project Message to the Community:

Hello OCS Community, Just a few months ago, we were not so deeply involved with a pandemic and today we are about 39 days into social distancing. Predictions may have been shared, but who knew the true effects on personal and professional lives the pandemic would have on all of us. We are living this and, potentially, we will all know someone that was infected or affected by the pandemic. We would like to share a Positivity Project message with you, saying hello, we miss you and encourage you to remain strong. Keep a positive mental attitude (PMA) as it is important to remember and find that PMA daily. Please be strong, well, and stay safe. Sincerely, OCS Leadership and Positivity Project Committee ...
Parent/Community Information & Resources:

The Onondaga Central School District has developed this specific information page for Parents/Guardians and Community Members in an effort to share information as quickly as possible in regard to COVID-19, our distance learning programs, and how we can help and support our community. Please continue to follow the recommendations below to minimize the spread of all respiratory viruses, including COVID-19. Please share the following important reminders from the NYS Department of Health with your children and family members: Wash your hands often with soap and water for at least 20 seconds. Use an alcohol- based hand sanitizer that contains at least 60% alcohol if soap and water are not available. Avoid touching your eyes, nose, and mouth with unwashed hands. Avoid ...
Viewing 1 - 13 of 13 stories